Kaleb Durocher is a designer based in Minneapolis, working across print, digital, and spatial.
Raised by an art teacher and an engineer, he strives for opposites in his work—na&iumlve imagination and a pursuit of the improbable, powered by efficient process and obsessive precision.
Currently working at Latitude and previously at Fellow, All Boats Rise, Dreyfoos School of the Arts, Rhode Island School of Design, and April Greiman Made in Space
Clients include adidas, Google, Hydro Flask, Munchkin, New Balance, Puma, Riot Games, Whole Foods Market, Under Armour, and Zoetis
Please get in touch at info@kalebdurocher.com
© 2019 — Site built using retina.js by imulus, Cycle2 by malsup, and Transit by Rico Sta Cruz — Set in Roboto by Christian Anderson — Photography by designer unless otherwise indicated
adidas and Parley for the Oceans partnered to create the first-ever jersey featuring repurposed and upcycled materials.
They came to us with hours of disparate footage. From this, we curated a cohesive 10-minute story and presented it to the world on an infinitely-mirrored display.
Exhibition Design — With Latitude for adidas
Shot in a midcentury modern Danish furniture store for Minneapolis vintage clothing company For Elise. View video
Creative Direction, Styling: Elise Rogers, Art Direction, Photography: Kaleb Durocher, Modeling: Teaghan Persons, Grace Hershey
Art Direction, Photography — For Elise
Campaign proposal for Puma North America.
Creative Direction: Ben Hribar, Design: Kaleb Durocher, Sarah Huener, Copywriting: Lisa Hall
Campaign — With Latitude for Puma
Identity, illustration, packaging, animation, and digital for upcoming sock brand Cosie.
Identity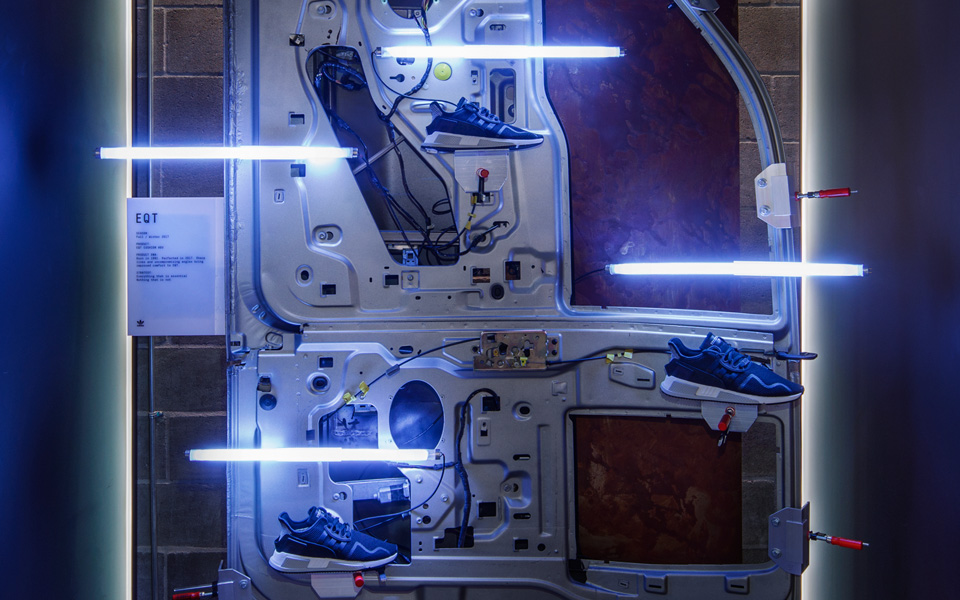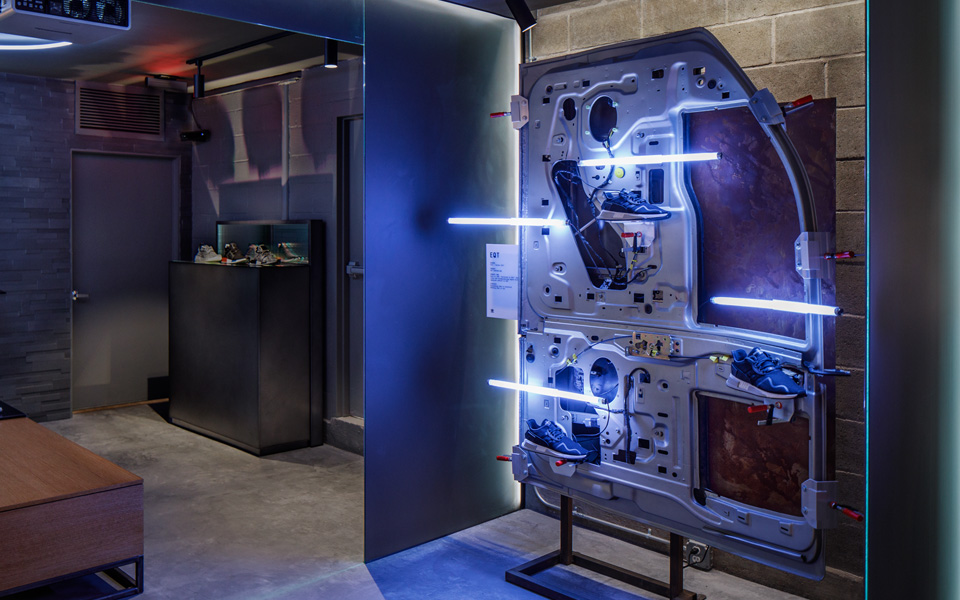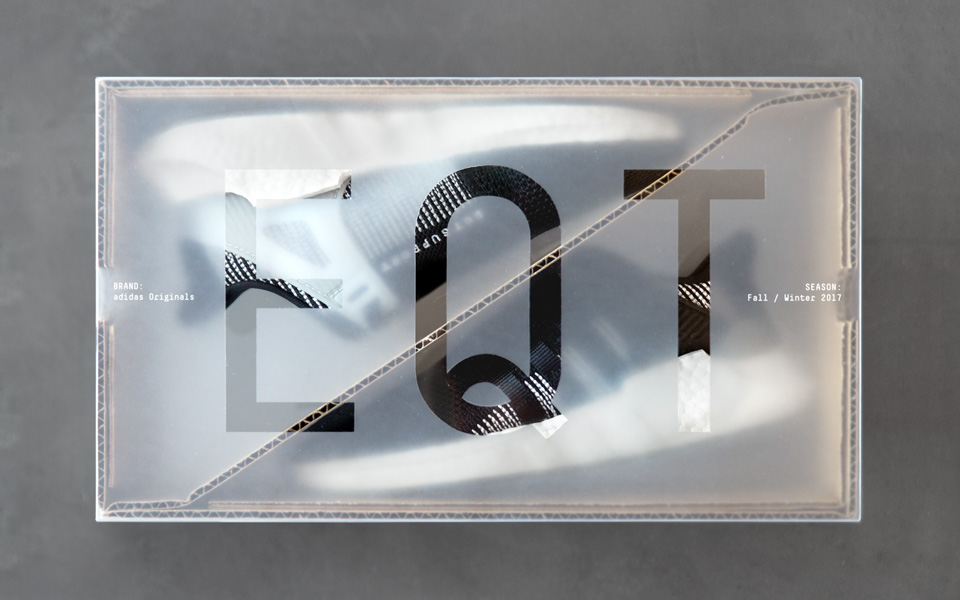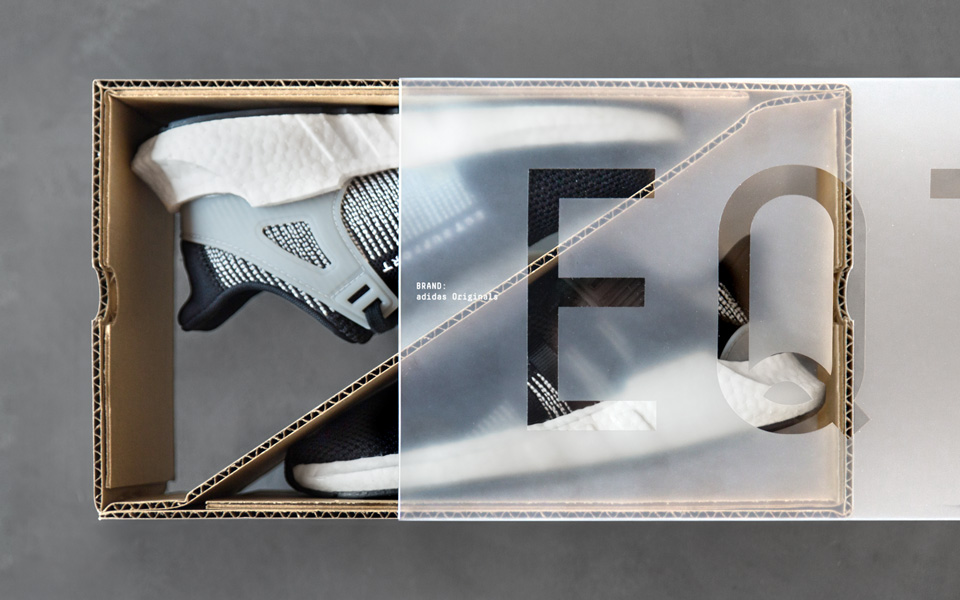 North American campaign based on the guiding philosophy of adidas EQT: "Everything that is essential. Nothing that is not."
Part of the EQT FW17 campaign by adidas.
Creative Direction: David Waters, Project Management: Jillian Wendt (adidas), Saxon Trobaugh (adidas), Lead Design: Kaleb Durocher, Design: Amy Fastenau, Joshua Namdev Hardisty
Exhibition Design, Packaging — With Latitude for adidas
Visitors experience retinal damage through photochemical injury. Part of an ongoing series surrounding solar retinopathy and gazing into the sun. View
I sold an exhibition edition on a custom, stripped-down usb drive. Buying digital art is weird.
Exhibition Design — With Ben Larson
Upcoming work for Rogue Dice, a build your own dungeon game by Ben Larson.
Game Design: Ben Larson, Art Direction and Design: Kaleb Durocher, Illustration: Mimi Chrzanowski
Identity, Packaging
Please visit the archive for more work
or get in touch at info@kalebdurocher.com